If you're on the lookout for budget-friendly yet effective ways to enhance your backyard's privacy, look no further! In this article, we'll explore a plethora of creative and affordable privacy fence ideas that won't break the bank. From upcycled materials to innovative DIY solutions, you'll discover how to create a tranquil oasis without compromising on privacy or style. Let's dive into these cost-effective options that will transform your outdoor space into a secluded haven.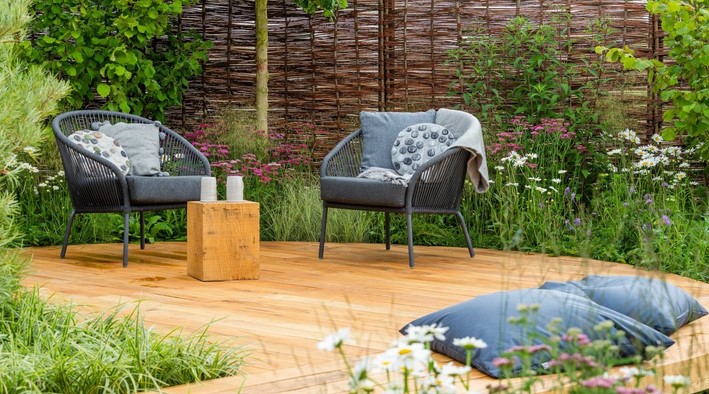 Privacy is a precious commodity, especially in a world where homes are getting closer and closer to each other. A well-constructed privacy fence can be the solution to keep prying eyes at bay and create a serene, private oasis in your backyard. However, privacy fences can often be expensive, leading many homeowners to compromise on their dream of seclusion. But fear not, for this article is here to guide you through some creative and budget-friendly DIY privacy fence ideas that will add charm and elegance to your outdoor space without breaking the bank.
1. Reclaimed Pallets: Rustic and Resourceful
Reclaimed wooden pallets can transform into a stylish and eco-friendly privacy fence. Gather pallets from local businesses or online platforms and clean them thoroughly. Once they are dry, paint them in a color that complements your outdoor aesthetics. Then, arrange the pallets vertically, side by side, to create a rustic yet charming fence that offers both privacy and a touch of character to your backyard.
2. Bamboo Screens: Nature's Grace
Bamboo screens are an excellent choice for a budget-friendly and chic privacy fence. Bamboo is a fast-growing grass that is easily renewable, making it an eco-friendly option. You can find bamboo screens in various heights and sizes at home improvement stores. Simply attach them to existing fences or posts, and you'll have an elegant and natural-looking barrier in no time.
3. Living Walls: Lush Green Privacy
A living wall, also known as a green privacy fence, is a beautiful and environmentally-friendly way to maintain your privacy. Plant climbing plants like ivy, bougainvillea, or climbing roses near a lattice or trellis structure. As the plants grow, they will create a lush green curtain that shields your backyard from prying eyes while adding a touch of nature's charm.
4. PVC Pipe Privacy Screen: Modern and Minimalistic
For a contemporary and inexpensive privacy fence, consider using PVC pipes. Paint them in your desired color or leave them white for a clean, modern look. Arrange the pipes horizontally or vertically, leaving gaps for light to pass through while maintaining your privacy. PVC fences are easy to assemble, and they require minimal maintenance, making them an attractive option for those on a tight budget.
5. Cinder Block Wall: Industrial Elegance
If you prefer a sturdy and long-lasting privacy fence, cinder blocks can be an affordable and trendy choice. Stack the blocks on top of each other, ensuring a solid foundation. To add a touch of style, paint the blocks in vibrant hues or natural tones. You can also insert planters in the hollow spaces of the blocks to create a green accent along the fence line.
6. Wine Bottle Wall: Eco-friendly Whimsy
Give your garden a unique and environmentally-conscious twist by repurposing wine bottles into a privacy fence. Collect empty wine bottles of various colors and sizes, and firmly attach them to wooden or metal posts. The sunlight filtering through the bottles will create mesmerizing patterns and add a touch of whimsy to your outdoor space.
7. DIY Potted Plant Fence: Mobility and Versatility
Create a portable and versatile privacy fence using large, potted plants. Choose tall and dense plants like bamboo, tall grasses, or evergreens, and place them strategically to form a living barrier around your desired area. The beauty of this idea lies in its mobility – you can easily rearrange the pots whenever you want to change the layout of your backyard.