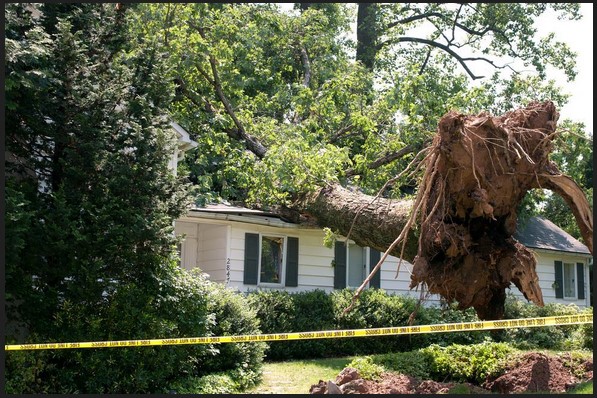 Natural disasters can be completely different. However, they all cause significant damage to your home, after which it is not enough to carry out regular cleaning. The consequences of flooding or fire must be eliminated urgently. Unless you trust reliable disaster cleanup services, do high-quality cleaning as soon as possible, later unpleasant smells of dampness may appear in the room, microbes and fungus may spread on the walls and floor coverings. If you phone the disaster cleanup services timely, the consequences of the flood will be completely eliminated, and the dwelling will become entirely suitable for further life without unpleasant consequences. Specialists know how to quickly clean the premises after natural disasters in order to get rid of undesirable consequences in the future.
Disaster cleanup services can help you restore your property after a fire:
• Residential, office, and warehouse premises;
• Industrial and/or household equipment;
• Vehicles;
• Appliances;
• Furniture and clothes;
During restoration, the specialists working in the disaster cleanup services perform the following types of work:
• use industrial mountaineering when cleaning the outer surfaces of buildings and structures.
• clean walls, ceilings, floors, doors, windows, furniture, and equipment
• remove and dispose of all non-recoverable leftovers.
• dry the premises flooded with water during fire extinguishing, remove the remains of foam, and other fire extinguishing agents.
• prevent the formation of mold on damp surfaces and disinfect them.
• process walls, floors, ceilings with unique products
• remove odors after a fire and disinfect all premises.
• We restore electrical wiring, electronics, and equipment.
• Dismantle and dispose of non-recoverable residues and debris.
• remove the smell from walls, furniture, clothes, and interior items
• carry out dry cleaning of all types of floor carpets, curtains, and blinds.
• restore the remaining furniture and other office and interior household items.
• carry out ozone treatment of premises to completely remove the smell of burning.
According to the established standards, smoke or soot pollution should be removed as soon as possible to prevent secondary damage that can be caused by fire or other natural disasters.
Smoke particles left on surfaces react with the environment and become acidic.
The acidic by-product will eat whatever surfaces and crevices it has access to, increasing the appearance of a burnt smell even after redecorating.
The longer the smoke or soot is present, the further the fumes will penetrate into the wood structure. This increases the cost of restoring it unless the disaster cleanup services carry out additional effective cleaning.
Soot damage can also have serious adverse effects on any textiles that cannot be treated with harsh cleaning, increasing the likelihood that fabrics will become unusable.
During a fire, the generated heat causes the opening of pores not only in wooden structures but also in concrete ones: in walls, floors, ceilings, which are then filled with an unpleasant odor.
Our highly trained professionals working in disaster cleanup services have many years of firefighting experience and use advanced equipment to complete the restoration process, including odor removal. Therefore, you should start disaster cleanup after a fire as soon as possible.