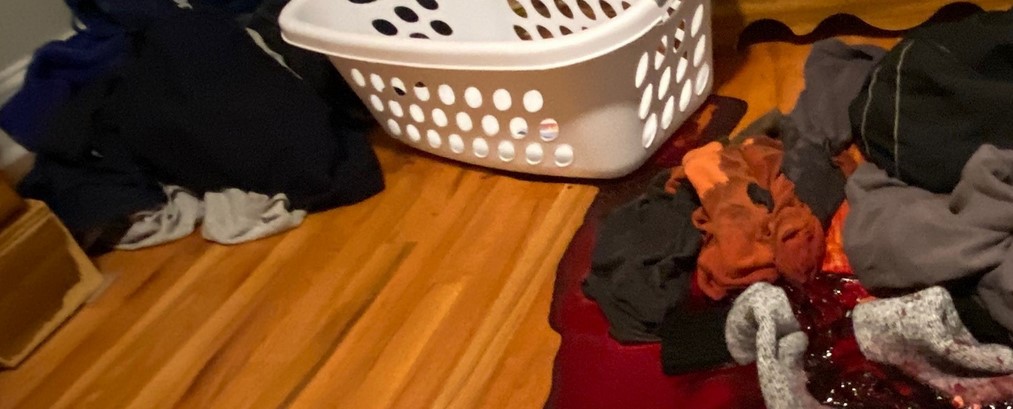 Cleaning up following the death of a loved one could kill you if you are not protected. With urine, sharps such as needles and syringes, bodily fluids, and contaminated blood at the death scene, being an expert in suicide scene cleanup service is incredibly dangerous.
Some crime scenes are not powered not to mention using a backup generator, no air condition, and sometimes cleaners do not have access to water. The ground is littered with broken glass and splintered wood. Hoarded items pile up in one corner of the room. To top it all, you have angry families to deal with. Handling suicide cleanup isn't an easy task just as it is typically portrayed on TV shows and movies.
Some clients might even force the cleaning crew to handle pretty risky situations regardless of the state of their mental and physical health. Imagine a suicide scene cleanup service that had just completed a 12-hour job and only had 5 hours of sleep. Right after completing the first job, they got a call to handle another cleaning task that might take up to 24 hours. Not long after finishing the second job, they got another call to complete an even riskier job involving cleaning up after an HIV patient who committed suicide. No doubt, the crew needs rest and cleaning up the property while sleep-deprived may be dangerous, considering how infectious and contagious the site can be. Due to the level of professionalism displayed by the cleaning crew, they will perform the task without any slip-ups and just as expected. Most clients want the job done as quickly as possible to get their property back in great shape.
Though suicide scene cleanup service can be highly lucrative and financially rewarding, it is hazardous and could kill anyone who happens to act carelessly at the crime scene. You need to be properly protected with your PPE. Your hazmat suit protects your skin from being pierced by needles and syringes often lying around. You need to stay vigilant every minute, every second. You are not ready for the consequences that await you if a needle catches you first before you do. Whatever you do, keep an eye out for sharps and other contaminants on site.
There are instances where a crime scene cleaner mistakenly cuts himself. Within a short while, the infected will person falls ill. If not properly taken care of, it may result in death. It is quite unfortunate to say that many crime scene cleaners had passed on as a result of illnesses contracted or injuries sustained through exposure to contaminants on site.
Every suicide scene cleanup job is treated with great caution. Hence it is not cut out for everybody. If you think that cleaning up a suicide scene is the same as cleaning your living room, think again as this is one of the dirtiest and riskiest jobs you may ever come across.
No matter how dirty or risky it looks, someone has to do it. This is why you have a suicide scene cleanup service. They are without a doubt the best hand for cleaning up a death scene.