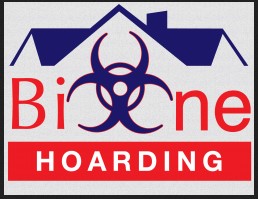 Trauma cleaners come across contaminated valuables at crime scenes regularly. However, some unscrupulous elements are always out on the field for their selfish and personal gains, even if it puts their health at risk.
Despite the fact that the federal government has instructed contractors to destroy contaminated cash, strangely not everyone complies with this rule. Instead of destroying these valuables, some individuals will convert these contaminated items to their personal use. Not all companies can be as honest as possible. Less than honest companies will make away with valuable properties at the crime scene. These items include blood-stained cash, unused iTunes card, or furniture. They will inform property owners about how badly contaminated these properties are and how useless they will be henceforth. They will add these items among the ones that need to be disposed of. But on getting to their facility, they will clean it off and sell it at a yard sale or convert it for personal use. The same applies to contaminated cash. These ill-qualified companies will clean up up the blood stains or bodily fluids, robbing families of their hard-earned monies.
That's not all. Some companies add a few extra years to their experience. While they only started a trauma cleaning business 2 years ago, their website will be updated with padded experience. They might say they have been in business for more than a decade. Also, they go for cleaners with criminal records due to the cheap labor cost. Company owners sometimes might have extensive criminal records as well. Hiring these illegal cleaners can be risky. You have a bunch of criminals walking freely around your home. It isn't safe working with these shady business owners.
So how do you know which company is illegal and which isn't? There are many ways to find out but one of the most reliable techniques is by hiring a company based on words of mouth recommendations. You can always trust these companies to deliver and judge their quality service delivery based on the experience of the referrer.
Also, check if they are certified and licensed. A licensed company puts your mind at ease as it indicates that they met the requirement to operate under the state jurisdiction. If they are not licensed or certified, look elsewhere. Eventually, you will find one that suits your needs.
Also, a reputable company will always charge averagely. They will do nothing that will end up hurting the pockets of their clients. Illegal companies sometimes charge unhealthy prices. It is however important to note that not all crime scene cleaning jobs are paid for by the insurance company. A reputable company should be able to work with a client's budget in a way that seems reasonable.
Cleaning up following the death of a loved one requires the expertise of trauma cleaners. That said, you want to be mindful of trauma cleaners that come knocking on your door. Always do a background check on the company as well as the technician.