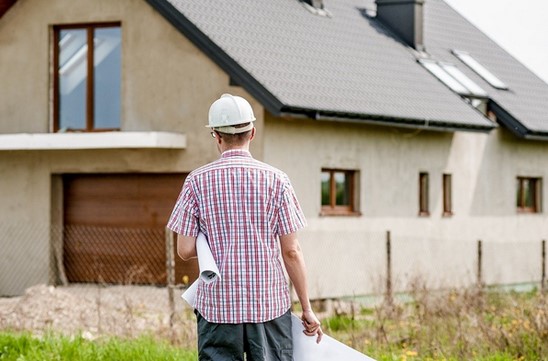 Have you recently decided you need more room but are not prepared to move? If you have loft space, this can serve as a fantastic opportunity to increase your living space. There are many benefits of loft conversions including – and not limited to – adding value to your home, making your home more energy-efficient and it can be an easy process if you go about it the right way. Perhaps one of the greatest benefits you gain from converting your loft is that it gives you more space and adds a little extra to your home. It can also have the best view of any room in the whole house! Before you decide whether to convert, consider the points made in this article for some tips and tricks.
Consider your roof
One of the most important things to consider before you continue with a loft conversion is to take a look at your roof and decide if it's acceptable. Around 25% of all heat in any home is lost via the roof. There is little point in making your loft a wonderful living space if It is going to be cold all of the time, even with the central heating on. It is best to have a specialist examine your roof to make an informed decision about its quality. From here you can go ahead and begin planning or consider replacing your roof. Have a look at roof repairs Edinburgh or Glasgow for some information and guidance.
Hire an architect 
A second option to consider before you convert your loft is hiring an architect. An architect's speciality is about optimising the space available and deciding if a conversion is truly possible. Hiring an architect is a very important step to take in order to achieve a high-quality conversion so it is well worth your investment. Architectural drawings essentially pull together a design for the available space and they seek to maximise what you have available. Don't skip this step when you become ready to convert and make this a priority on your loft conversion checklist.
Take a look at your space
Another priority to consider when choosing to convert your loft is to examine your space. There is actually a minimum head height required to convert your loft – this is usually around 2.2m. If it reaches this height, you can begin your conversion. Also, think about what you want to do with the converted space. Will it be a guest room, extra lounge, games room? If the loft is on top of any bedrooms, consider the squeaking floorboards throughout the night when the kids are having their weekend sleepover with their friends. Moreover, well-designed spaces are usually created by jeopardising room elsewhere in the house to make way for stairs or extra room.
Final thoughts
This article only encompasses a few of many aspects to consider if you are considering converting your loft. Compose a checklist to include everything you must cover. From here, go ahead and seek planning permission and get started!
Image – Pixabay