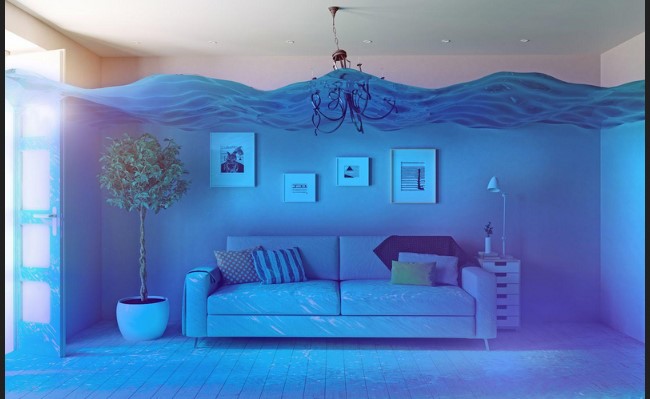 Do you reside in a flood-prone area? Do you experience flooding in your home? Flooding in your property can cause serious damage that only flood damage removal service Weber Country UT can handle. No matter how well you are prepared, flooding can cause unexplainable damage to your property. Flooding can produce unforeseen scenarios and threats.
Flood damage in small areas can be handled by a handy homeowner. But this is not the case when dealing with severe water damage. For these, you need advanced cleaning tools and resources that only a professional flood damage removal service Weber County UT can provide.
Every professional will first assess the extent of damage to know the right steps to take. It is expedient to know that every water damage category has its own unique restoration technique. Water damage from a broken plumbing system is different from flooding from a natural disaster like a hurricane.
Here are the different categories of water damage and the respective considerations
Category 1: Clean Water
A broken plumbing system, a leaky roof, and an overflowing sink are classified as category 1 water damage. Health risks associated with category 1 water damage are low. However, it is expedient that you take action and fix the damage within 48 hours.
Overlooking category 1 water damage and not responding quickly can escalate the situation. Category 1 water damage can turn into category 2 water damage if left unattended for an extended period.
To avoid this, clean up the area and fix the root cause of the water damage.
Category 2: Greywater
Category 2 water damage is caused by equipment discharges, and chemical wastes like laundry, and soap. Greywater breeds harmful microorganisms, increasing the risks of contamination. Exposure to greywater damage can be harmful to your property and more importantly your personal health. Why wait till the situation escalates before finding a solution? Call in an expert water damage removal service today.
Category 3: Blackwater
Category 3 water damage includes waters from a broken sewer, or water containing urine, or grease. Presumably, this water type hoards bacteria, viruses, and other toxic allergens which makes it contagious.
Odds are high that you might get infected or ill when exposed to it. Dealing with black water is the responsibility of a professional flood damage removal service Weber County UT.
Steps To Take After Water Damage
The health and safety of inhabitants should be your number one priority. Regardless of the category of water damage in the home or business place, if the situation becomes too much of a thing for you to handle, move your family and pets away from the site as quickly as possible.
If you know the root cause of the damage, then you should try to contain the damage temporarily. If you are dealing with a leaky roof or broken pipe, get a waterproof tape to contain the damaging effect. If you have a more severe situation, then you should reach out to a professional company.
Move your properties out of the site to a dry place. Unless you are ready to invest in buying a new set of belongings, get them out to a dry spot. This prevents the possibility of mold growth.
Water damage can be a bit tricky to deal with. Whatever the case, do not overlook water damage. Take action within 48 hours to protect your property and personal health. At this point, you need water restoration specialists.