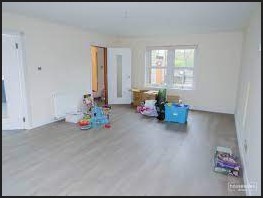 When it comes to designing a nursery, you cannot only think about making it look pretty, it has to be practical as well. Finding this balance between style and functionality can be difficult sometimes, which is why you could use some helpful tips in the creation of your nursery.
Here at House Sales Direct, we have gathered several useful tips and things to consider regarding the design of the room before you start investing in furniture and decorations. Some of these are essential to remember as you will need to make sure the nursery is safe and secure as well as a beautiful and relaxing oasis. We will be looking at things such as the layout of the room, the colour scheme and the décor.
Babies are a lot of work and the environment in which you raise them can either help you or be in your way. You would want to have the nursery close enough to your room but not too close so that you could wake up the baby by making noises. Choosing a quiet location for the room is also essential as there could be a lot of street noise and lights coming from outside and you don't want that. Making sure that the heating and light is just the sufficient amount will help your baby sleep better at night and feel comfortable. That is why investing in some black-out curtains could be a good choice for the nursery as well. Whatever you think could help the functionality of the room so that it assists you is welcome.
Following up from the previous tip, considering the layout of the nursery has the ability to boost the functionality of the whole room. The way you organise and place certain pieces of furniture can have a massive effect on how convenient it is for you to feed and change nappies. You may end up experimenting with it, but perhaps drawing the floorplan on a piece of paper could help you visualise the room and therefore choose the best possible layout.
You are essentially redesigning a whole room and the price for it could be rather high so it's worth considering what your realistic budget is. From painting, furniture, décor, the overall price of your nursery could be a lot more than you may have thought, especially if this is the first time you are doing it. Creating a realistic and achievable budget is a key step prior to beginning all the works on the nursery as you would want to be prepared for what's to come and what kind of expenses you should be expecting.
Colour plays an important role in creating a safe and relaxing atmosphere for your baby's room. It's common for nurseries to be in calming and soft colours which create an ease which helps not only the child but the parent as well. Since having a baby can be rather hectic and overwhelming at times, having this sanctuary for relaxation for both of you could be really beneficial. You would want to think about your options and consider what each colour tends to stimulate. For instance, yellow is normally associated with happiness and motivation while blue is often regarded as a calming colour, bringing peace and reducing anxiety. For more troubled kids, blue could be a really good choice of a colour as well.
When choosing your décor, it's important to bear in mind that your baby won't stay so small for long, and decorating should be suitable even after it has grown bigger. This is obviously the practical choice and you could decide to go with any décor and then change it when needed again. However, if that is not good for your budget, make adaptable decisions which will serve you for a long period of time.
Consider Storage Solutions
Nurseries tend to get rather messy really quickly which is why keeping them organised and in an orderly manner is essential. The clutter created in nurseries is unavoidable but there is something you can do to prevent making a massive mess in the first place and that is by creating storage places. Anything from storing clean nappies to dirty ones and from clothes to toys should all have a place to be stored away so that the room stays as clutter-free as possible.
Preparation is key and if you try to implement even some of these tips we have provided for you, there is no doubt that they will make your life that much easier during such overwhelming times.
This article was written by an online estate agent House Sales Direct. If you wish to sell house fast and for free, then head over to the House Sales Direct website for more property related information and enquiries.