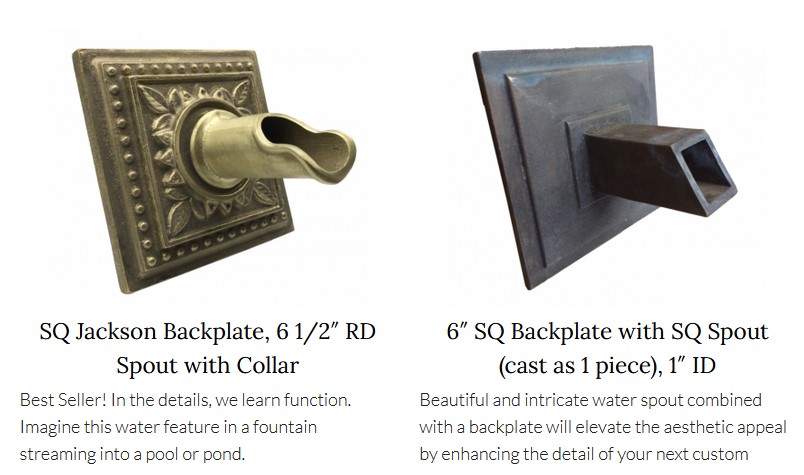 There's something soothing about the presence of water. Perhaps that's one of the reasons why so many people like the idea of adding elements that have to do with water to their landscaping. You may find that the addition of some sort of custom made water feature makes your property more of a home. Here are some ideas that may inspire you to make some changes.
Meditation Gardens
Everyone needs a spot to get away for some peace and quiet. Such a place makes it all the easier to unwind and do some thinking. One option to consider is creating a meditation garden on your property, complete with some type of water feature.
In this setting, you would include elements like a comfortable bench, plants that you find beautiful and lush, and possibly some sort of small water feature that sports a decorative spout to create the relaxing sound of water spilling into a pond. Think of how nice it would be to sit in that area after a day filled with stress.
Reflecting Pools
Perhaps your space is limited and something as ambitious as a meditation garden is out of the question. Even with small spaces, there's no reason why you couldn't create a reflecting pool in a corner of the back yard. The pool can include features like one or more spigots or spouts that help create ripples in the water. Between the sight and the sound of the pool, you could find sitting on your small patio or deck all the more enjoyable.
Decorative Fountains
Fountains are another way to add a custom made water feature that allows you to enjoy the sound and sight of running water. Position the fountain so that it's easy to see if whether you're looking out a window or spending time in the back yard. With the right choice of elements, you can bet that the fountain will help provide the peace and quiet that you seek.
Remember that fountains come in all sizes and designs. You won't have any problem coming up with something that works well with the home's architecture and the rest of the landscaping. If you need some ideas, there are professionals who will be happy to look at the space and provide some recommendations.
Backyard Swimming Pool Waterfalls
You do enjoy the backyard pool, but it would be nice to add a little something to the basic design. Have you considered the idea of adding a waterfall at one end of the pool? A contractor can help with the dimensions and the designs. That includes the strategic placement of spouts that help to create the look you want without detracting from the rocks and other natural elements.
As with the fountain, your waterfall can be as traditional or as modern as you like. Take cues from your personal tastes, the home's design, and the other elements within the space. It won't take long to come up with something that's ideal for your space.
If you're looking for some ideas, explore the possibilities offered by different types of water features. There's bound to be a number of options that would be ideal for your property and also happen to fit into your budget.