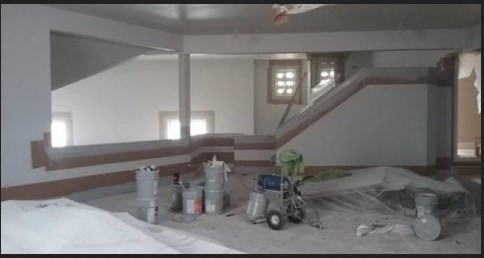 How would you describe your personality to your guests, customers, and employees? Are you an introvert or an extrovert? Are you bold and fun-loving? How best do you communicate this without saying a word? Professional commercial painters Salt Lake UT can help you describe your personality using different paint colors. In other words, your choice of paint colors has a lot to say about your personality and lifestyle.
Of course, you can use this both ways – interior and exterior painting. Interiors are much more flexible. Also, it is easier to express yourself with your choice of painting
Keys to Color Communication
Extroverts: These sets of people will always go for bright, contrasting colors and patterns. These colors work just fine as great attention seekers.

Introvert: Usually prefer a more pensive style of color. Fine examples include green, blue, and soft lavender hues. These colors are just perfect for spaces used for meditation purposes.

Happy and Sunny: Always tend to be energetic and loving. Paint colors of choice include yellow and orange combine with floral and garden colors. The message: don't just sit there and watch, you should be a partaker of this great fun.

Style-conscious: bring in some contemporary colors. This kind of people will always go with the latest trends in color and design
Expressing Yourself with Exterior Color Palette
While it is possible to express yourself with color choices for your exterior, it obviously requires a significant amount of research. Unlike interior colors, you probably won't be changing exterior colors more often unless when necessary. Most people choose to change their exterior color palate when putting the property on the market, or the colors start fading.
However, if you decide to change the face of your exterior, there are a few things that you may want to keep in mind to help you create an exterior that speaks well of your personality. These include
Body Colors: Set yourself apart from the crowd with your choice of colors. Ditch the light colors used by your neighbors, opt for the deeper colors instead.

Trim: Make it contrast with the body, but you do not have to go with the crowd. The majority loves white.

Accents: This is your chance to express yourself freely, using a bold contemporary color.
You may need the services of a professional expert to help with your choice of color. A painter should help you choose the right color that will suit your interior and exterior. One of the reasons for hiring them is to guide you in the right direction when making color choices.
Professional commercial painters Salt Lake UT are proven and trusted to only focus on what the client needs when thinking of giving their home, office, or industrial property a new look. They will help you choose colors that speaks a lot about your personality.
Get the professional help you can probably get with these experts painter and make your home the admiration to many.