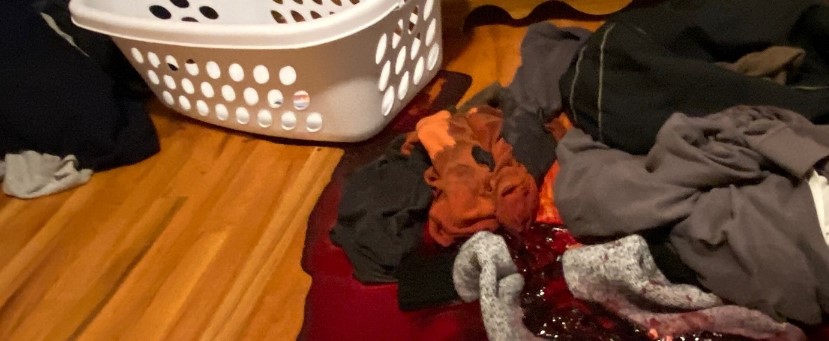 Having lost a person who you loved forever, people face not only moral problems, but also experience plenty of challenges related to household issues. Cleaning an apartment after the dead is a difficult task and you need to know how to do it correctly, especially if the body has lain in this apartment for some time or the death was caused by trauma.
Let's look at what modern trauma cleaning services can offer:
• Complete or local disinfection of the apartment or rooms (destruction of microbes and bacteria)
• Complete or local disinfection of the surface area (destruction of microbes and bacteria)
• Deactivation of ptomaine in the air and on surfaces
• Disposal of biological substances: blood, cadaveric fluid, adiposity, defecation, cadaveric fat, etc.
• Cleaning directly at the place of death (bed, sofa, surrounding area)
• Destruction and decomposition of odors (ozone treatment/ionization)
Cleaning the apartment after the death of a person is a challenging task.
You should keep in mind that it is not enough to simply mop the floors and clean the rooms. It is necessary to remove the cadaverous smell, disinfect the places of accumulation of biogenic amines – cadaveric protein compounds, treat all horizontal and vertical surfaces with a disinfectant to prevent the spread of toxic substances.
Why it is better to hire professionals from trauma cleaning services to do the job?
Cleaning an apartment after the death of a person differs from ordinary cleaning in a very complex and thorough sanitation. As a rule, the cleaning of the premises should be carried out by specialists who work in specialized companies like trauma cleaning services as these are professional disinfectors who know first-hand all the intricacies of the procedure.
It is beneficial to use the services of professional disinfectors and cleaners because they have special equipment that can quickly eliminate putrid odor, deactivate biogenic amines/ptomaine and destroy all possible bacteria.
What happens to the body after death.
Regardless of what kind of death overtook a person – natural or violent – the body begins to decompose after about two hours !!! A dead organism is no longer able to maintain the vital activity of tissues, from which they, in turn, begin to secrete chemicals obtained as a result of partial decomposition of the protein and decarboxylation of its amino acids, which in their composition can be compared with a very strong poison. Moreover, in a residential area, the decomposition process takes place many times faster than under water or in the cold.
How to get rid of putrid smell?
Processing of a living room after the death of a person by trauma cleaning services includes the following stages:
• a thorough examination of the place where the body was located after death (bed, floor, armchair, bath, etc.);
• identification of tile joints, floor and wall crevices, their examination for leakage of hazardous substances from the body of the deceased;
• replacing flooring, and treating or disposing of furniture and other items;
• chemical treatment of tiles, plumbing, floors of the premises;
• cleaning the premises from dirt, debris and everything that accompanies the growth of bacteria;
• the use of disinfectants that are designed to remove putrid odor.
You can always consult trauma cleaning services about the details, price and terms of cleaning. All these factors will depend on the degree of complexity of the work, and specifically on how long the corpse lay in the room, what was the cause of death and other similar details.
A common misconception is that putrid odor can be removed by ventilation or airing. In fact, this only superficially solves the problem. If the apartment has a non-localized source of decay that has not been treated with special means the smell remains.
You need to know the room in which the deceased has stayed for several days was not treated in a timely manner the number of pathogenic bacteria increases hundreds of thousands of times. This means that people living in an apartment will be at risk of getting serious diseases that can lead to death.