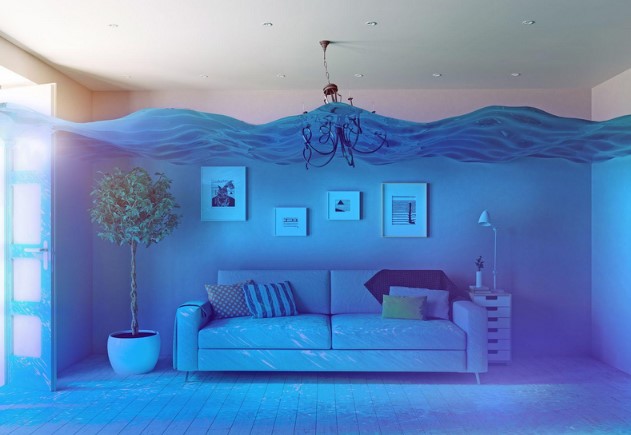 Nothing wreaks more havoc on a home than water damage. It breeds other damages in the home such as mold growth, rotten floors, and warp wooden furniture. Thankfully, there are countless ways to spot future water damage if you are considering buying a new home. You can keep experts in water damage removal Mooresville North Carolina at bay if you keep an eye out for these water damage warning signs. If otherwise, then you may need to call in an expert water damage removal company.
These signs include
Trust Your Sense of Smell
Brush up your sense of smell before going to inspect a new home. Your nose will definitely come in handy. Take note of any unusual smells around the home, particularly in the basement, bathrooms, and garages.
Mold growth in the home often gives off a musty odor. If your home has an unusual smell, make sure you follow up on it. Look for visible signs of mold, like discoloration on surfaces. And if it's your dream home, call a home inspector to perform a thorough inspection of the property. These experts use specialized tools to check inconspicuous areas for mold or water damage.
Visit after a Storm
Interested in buying a property? Plan a trip to the site immediately after a rainstorm. On getting there, check the exterior extensively. Some of the things to look out for include
If the water flows correctly
Is the gutter runoff in great shape?
The slope of the ground.
Pay close attention to crawl spaces and the foundation area. Any damp spot is a breeding ground for mold growth. Also, dampness signifies water damage in the home as well.
Inspect the Roof
Another area to check is the roof. Loose, discolored, or dimpled shingles are signs of potential leaks.
If you reside in snowy areas, take notes of icicles hanging from the eaves during the winter. You might find it rather attractive but they are warning signs of an ice dam. Check to see if the roof is properly insulated to prevent heat leaking out, melting the snow.
Windows and Door Frames
You don't have to enter the house to inspect the windows and door frames. Check for gaps between the wall and the sills? Check the condition of the wooden materials – are they soft or discolored?
These are signs of water damage. However, these signs shouldn't deter you as they can be fixed. However, if you choose to purchase the property, be sure to fix these damages before moving in. Damaged woods should be replaced.
Seek Professional Help
For all efforts not to be vain, fix the root cause of the water damage. Experts in water damage removal Mooresville North Carolina are qualified to handle this issue. These technicians will check every nook and cranny for water damage.
If you are hunting for a property, do not rule out a house if you find signs of water damage. Contact an expert water damage removal expert to see what they can do to help restore the property to standard.